About Us
We carefully select unique gift items from brands that we love to create beautiful one of a kind gift boxes.  You can select the perfect box for any occasion and we will send it with love.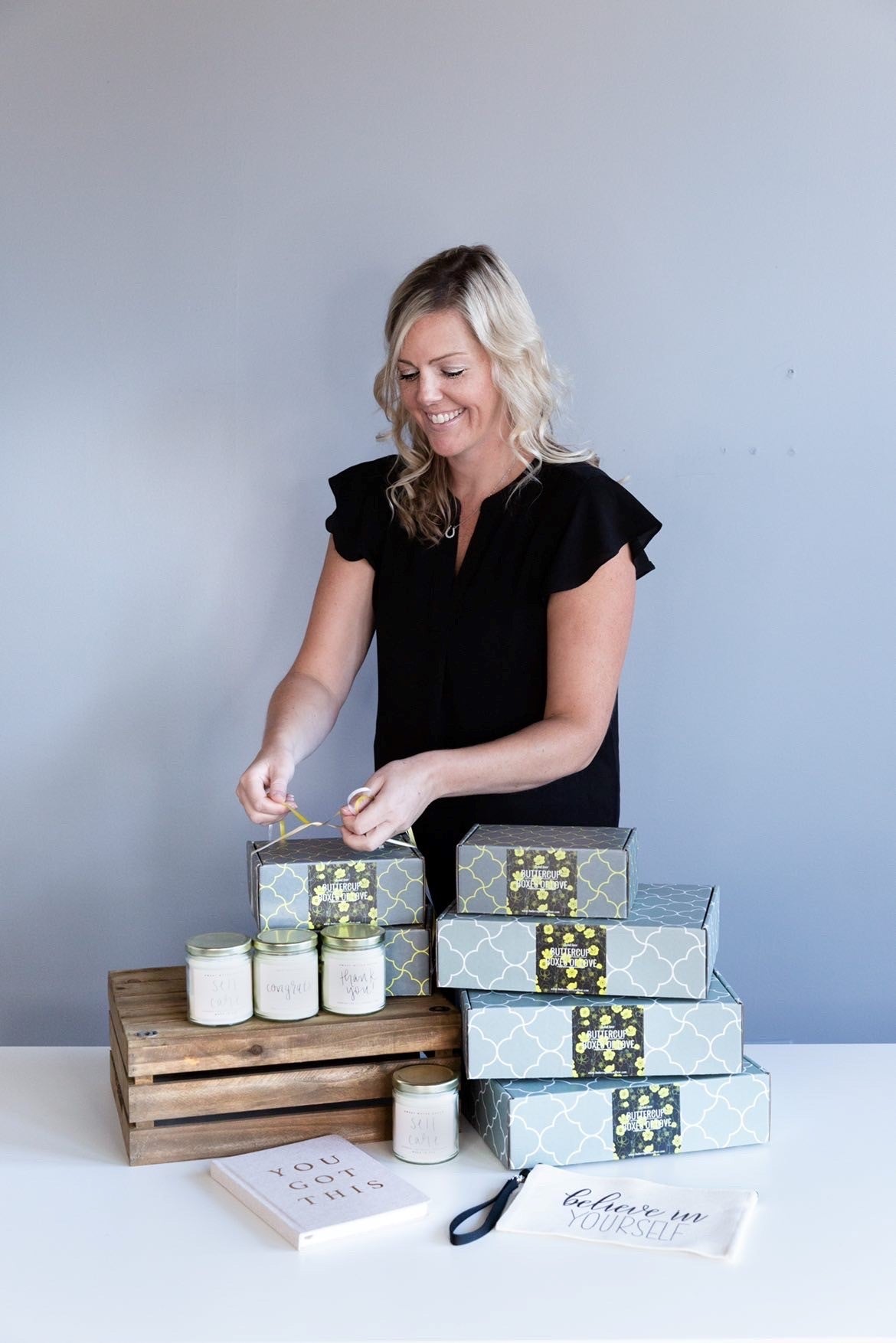 Thanks for being here!
My name is Christine, and I am the owner and founder of Buttercup Boxed Gifts. I owe my inspiration and my name to my mother. Sometime during my teenage years, she began calling me, "Buttercup." For as long as I can remember, my mother has mailed handwritten notes (or "paper hugs" as she calls them). Notes of encouragement, birthday wishes, thank you notes, condolences, etc. She sends so many notes that there is always a stack of cards stamped by the front door to go to the mailbox.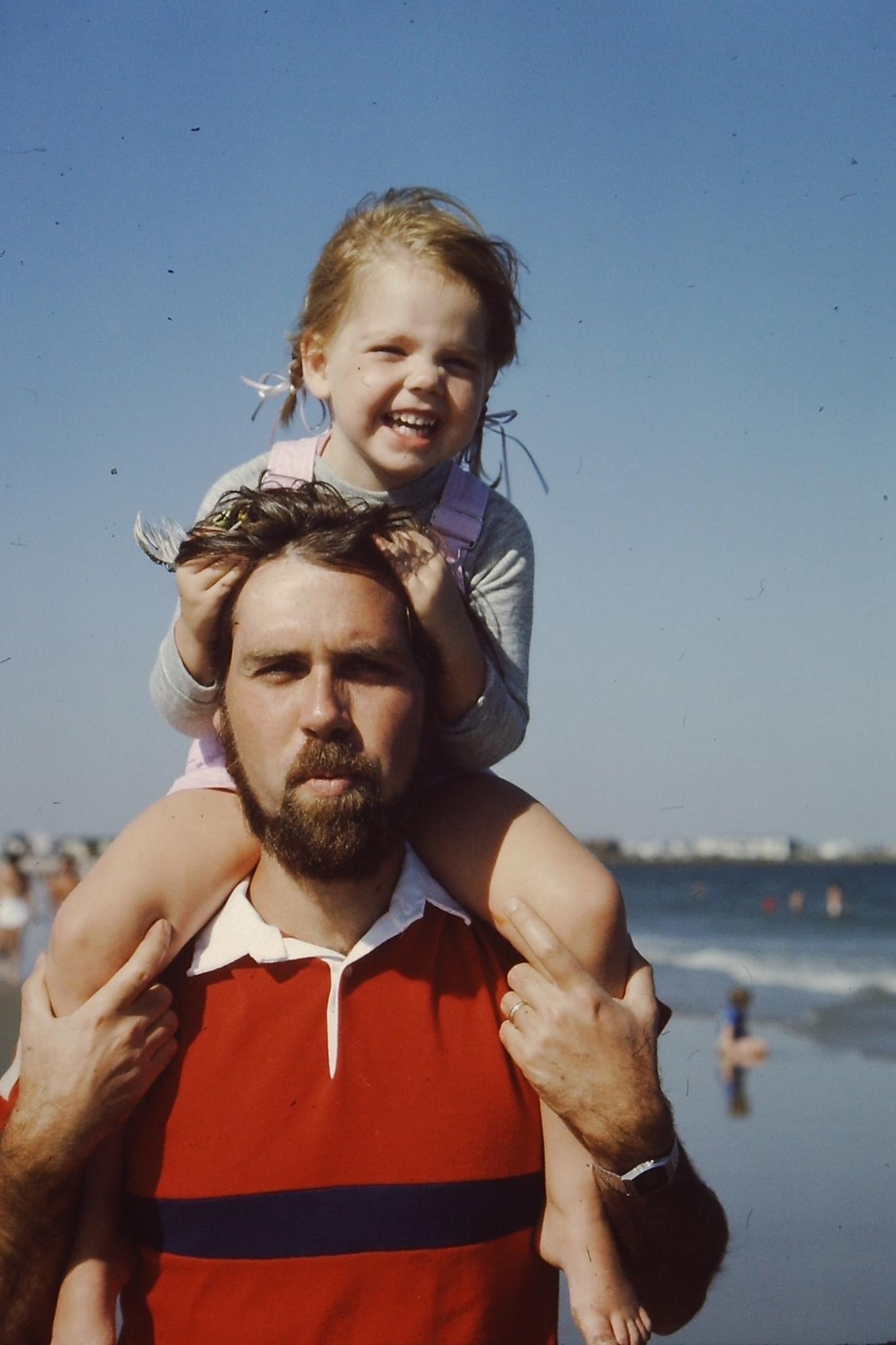 On Valentine's Day of 2020, I got a call from my mother that my father had suddenly collapsed and was rushed by ambulance to the ICU.  He had no known health issues and was an active 70 year old man who enjoyed sailing and walking his dog several miles each day. My father spent 48 hours on life support before we had to say goodbye. We were shocked and devastated. 
While these were the hardest days of my life, I was constantly reminded of the love around me. My girlfriends showed up for me. They watched my children and my dog. They delivered food, flowers, cards, wine, you name it. They checked on me daily. They were and still are the BEST.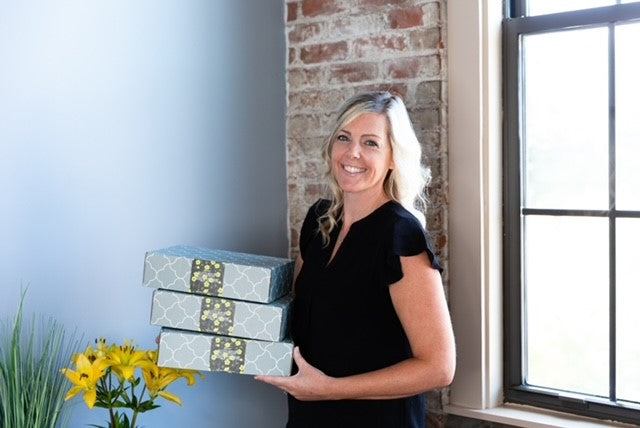 As we continued to grieve, COVID-19 entered our lives and we all remember how difficult 2020 was. Many of my friends were struggling. They felt isolated and frustrated with homeschooling. It was my turn to send some love back. I began creating and mailing them inspirational cards. I quickly realized how a small gesture like a hand written note to a loved one could make ME feel happier. Buttercup was born!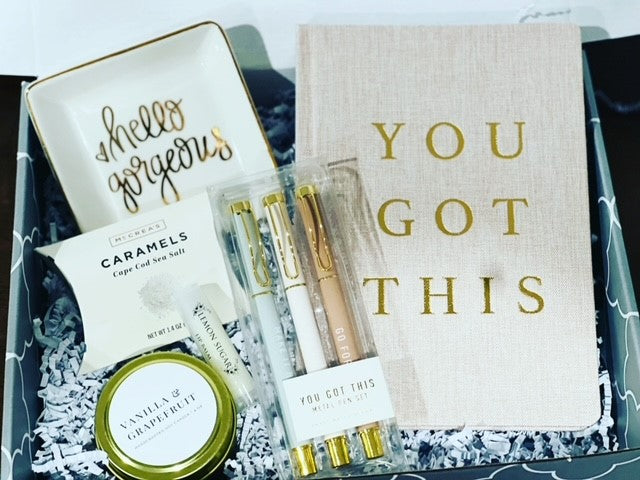 Buttercup boxes of love sends love while promoting self love.  You are beautiful and you are worthy.  
Shop Curated Boxes
Customer Love:
"Buttercup Boxes of Love are the perfect gift. I needed to customize a birthday box a little to match my friend's personality and preferences, and Christine was so accommodating to pull from another offer to make the perfect match. My friend told me it was one of the most thoughtful gifts she'd received. Thanks for making me look so good, Christine!"

-Kris K.

"Christine's creations are amazing! I've been lucky enough to receive one, and I just customized one for a friend recovering from surgery. I cannot say enough how much fun and easy it was to work with Christine to create a little box of sunshine for my friend!"

-Jen J.

"I absolutely LOVE these boxes! They are my go to for everything from Teacher Appreciation to 'Just Because' occasions, and the fact they are totally customizable (with the best products, I might add) is amazing."

-Ashlyn D.

"I loved receiving my custom box from a friend - the items inside were amazing and smelled delish! I will certainly send some sunshine to others. What a great way to spread happiness!"

-Jennifer M. 

"I loved receiving my box! The lip balm was the bomb, my all time favorite. Clearly thoughtfully crafted with lots of love and sunshine."

-Nicole B.

"I love these boxes! A friend sent one to me and all of the products are great - the bath bombs and salts smell especially amazing. I just sent one to a friend and it made her day. Such a great (and easy) way to let someone know you're thinking about them."

-Trish T.

"My sister was in tears about her box! She said it was such a nice surprise and she was so impressed by the quality of the contents and the way everything was presented. Thank you for helping me make her feel so special!"

-Allison R.